Hi–Fu–Mi is a series of 3 cooking pots inspired by Kaiseki, a Japanese multi-course dining style. The goal is to achieve harmony and balance between the different temperatures, textures and flavours of the meal courses. 
Food temperatures vary from warm to hot depending on whether the pot will be used for cooking, boiling, steaming, or keeping food warm. Hi–Fu–Mi is proposed as a series of family dishes placed in the centre of the table to encourage family and friends to get together, share food, and create memories.
Hi–Fu–Mi is made from Kyo–gawara, a smoked clay commonly used in Japanese traditional housing and temples. The artisan Masahisa Asada, considered National Treasure by the Japanese Government, is the third generation of artisans keeping alive this technique. 
Mr Asada mentored and collaborated through the entire development of this project in his workshop in Kyoto, Japan. I initially thought of building the pots through slip-casting, yet the consistency of Kyo–gawara clay is so thick it can only be done through press casting instead. 
The pieces are polished before the smoking process using different metal spatulas. Which results in the traditional shining silver colour of Kyo-gawara. Here is the whole process for developing Hi–Fu–Mi.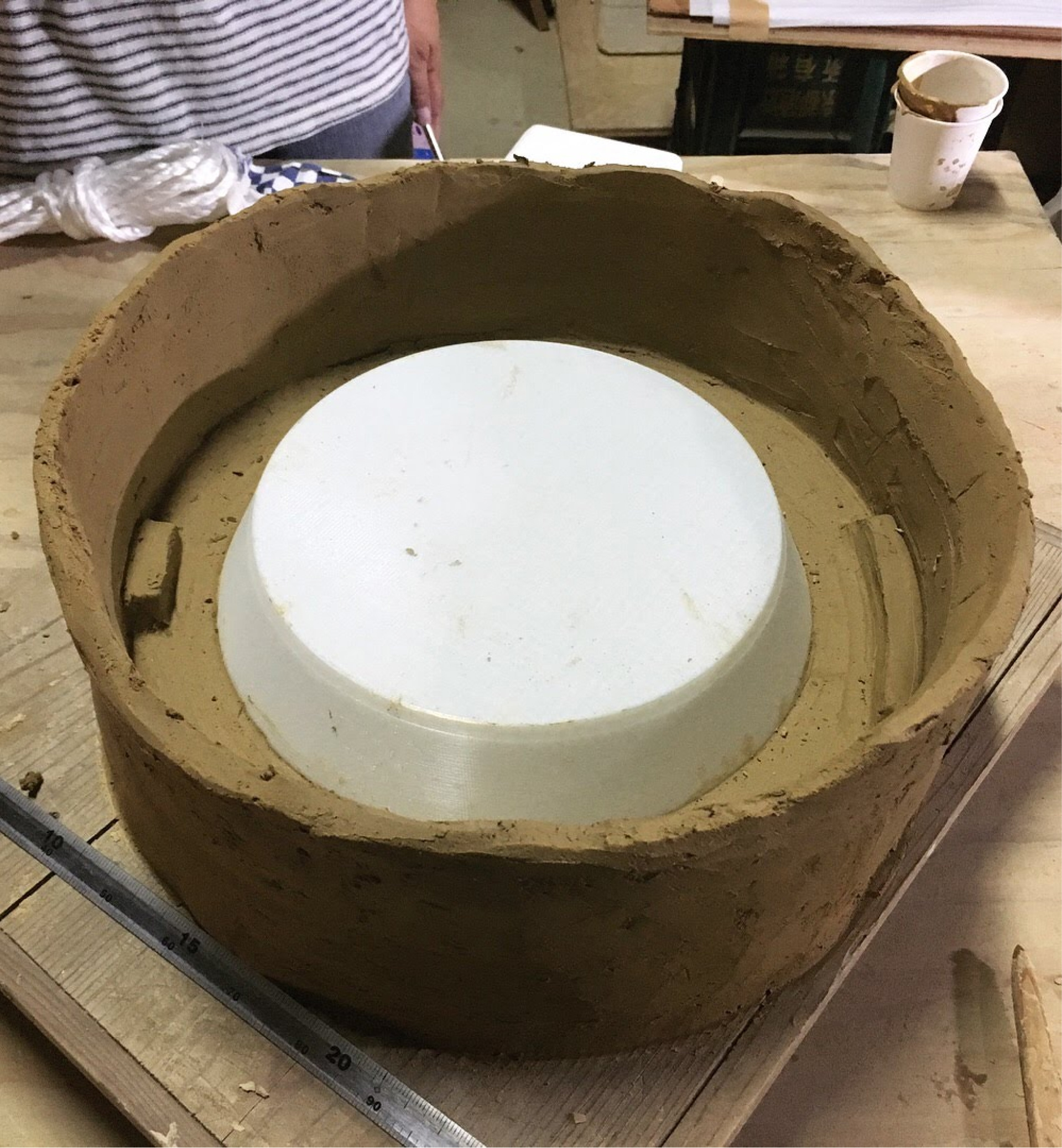 Artisan collaborator: Asada Masahisa 
Technique: Kyo-gawara 
Product: Cooking pots
Designer: Daniela Villalobos
Year: 2018